C-Explorer 3
Underwater exploration has been booming in the last decade and it is time for you to join the fun. Look no further because we got you. Now with the most capable submarine in the market, you can take underwater exploration to a whole different level. Available on TheArsenale Miami and in our online marketplace. Winner of Red Dot Award!
U-Boat Worx

U-Boat Worx submarines are without peer in every aspect of underwater exploration. Since its inception, U-Boat Worx has defined the standards to create exceptional submersibles. Each submarine is handcrafted and overseen by our in-house experts to ensure every detail is perfect. It was the dream of our founder to create submersibles that offer the best dive experience, a dream that has come true and continues to deliver excellence.
The Arsenale is the perfect fit for U-Boat Worx, they manufacture one of the most sought after big boys toy on the planet. Showcasing the U-Boat Worx C-Explorer 3 Submersible in the Arsenale gallery right in the center of the Mami Design District is bound to draw a crowd.
Out of This World Experience
Sitting behind the controls of a C-Explorer 3 submersible is among the most thrilling adventures anyone could imagine. Witnessing underwater life first hand with a C-Explorer 3 submarine with its 360° panoramic view can only be described as "out of this world".

 EXPLORATION WITHOUT LIMITS
You will have the complete freedom to explore dive sites that have never been visited by recreational or professional divers, or unmanned submersibles equipped with cameras. Thousands of unexplored wrecks, numerous species, and dazzlingly beautiful coral reefs lie waiting to be discovered.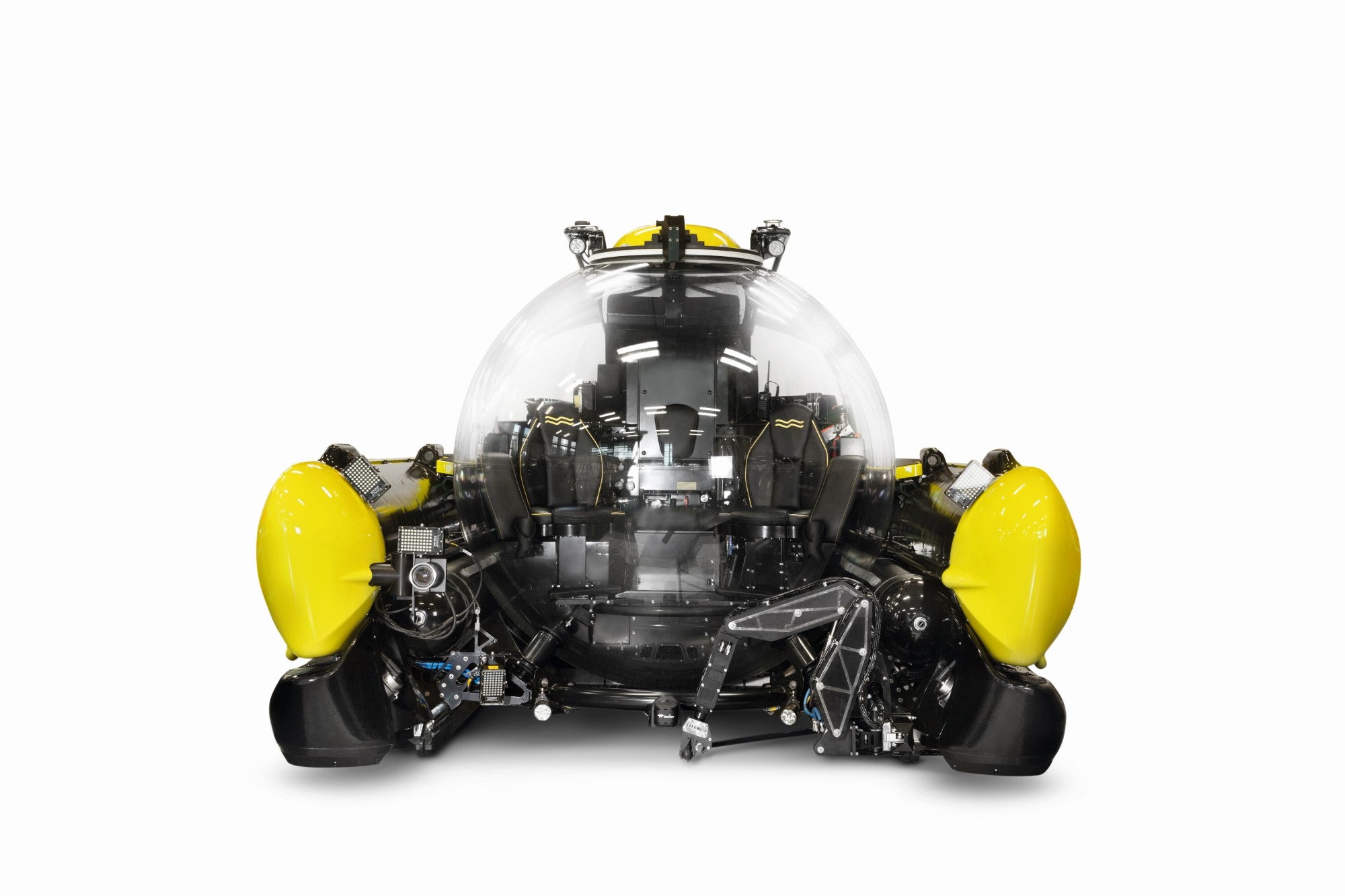 Specifications
Depth 300/500 Meters
Occupants 1 Pilot, 2 Passengers
Endurance 16 Hours
Speed 3 Knots
Weight 6,010 Kg
Width 321 cm
Length 423 cm
Height 233 cm
Battery Capacity 43.2 kWh 
Propulsion 2x5.5 kW + 4 x 6.4 kW