LM-S
We are proud to announce that the most customizable motorcycle in the market is now available for purchase from TheArsenale. The possibilities that you can choose are endless. From the color, all the way to the smallest of the details is customizable according to your wishes.
Dab Motors
Plunged into the world of motorcycles by passion, specialized in engineering by vocation, Dab Motors is a new-era motorcycle manufacturer located in the middle of the Basque Country in France.
LM-S
Made by Dab Motors the LM-S is the only motorcycle in the world that gives this much control to the buyer. With more than a billion different customizations this is the ultimate machine on two wheels. When the bikes arrive at your house be assured that it will be very different from any other customer. You will own a piece that is a one-off in the whole planet. 
Build
This is the most unique thing about LM-S. You can customize it how you see fit according to your needs. For the suspension, you can either chose from KYB Suspensions or Öhlins Suspension whichever is right for you. For the wheels, the bike will use SM Pro Platinum Wheels that offer ultimate resistance and performance. The brakes will be powered by industry-leading Brembo to provide reliable stopping power for all situations. The bike is racing capable out of the box thanks to the steel beam frame with a double cradle design offering the rigidity and endurance of a Moto GP bike. All of these are complemented by a powerful 500cc DOHC single-cylinder engine from the former Husqvarna 510. It is quick and agile in every condition.  Lastly but most importantly is the safety and security that the bike offers. The LM-S is the first custom motorcycle to come with Euro4 Certification making it the safest bike out of the box.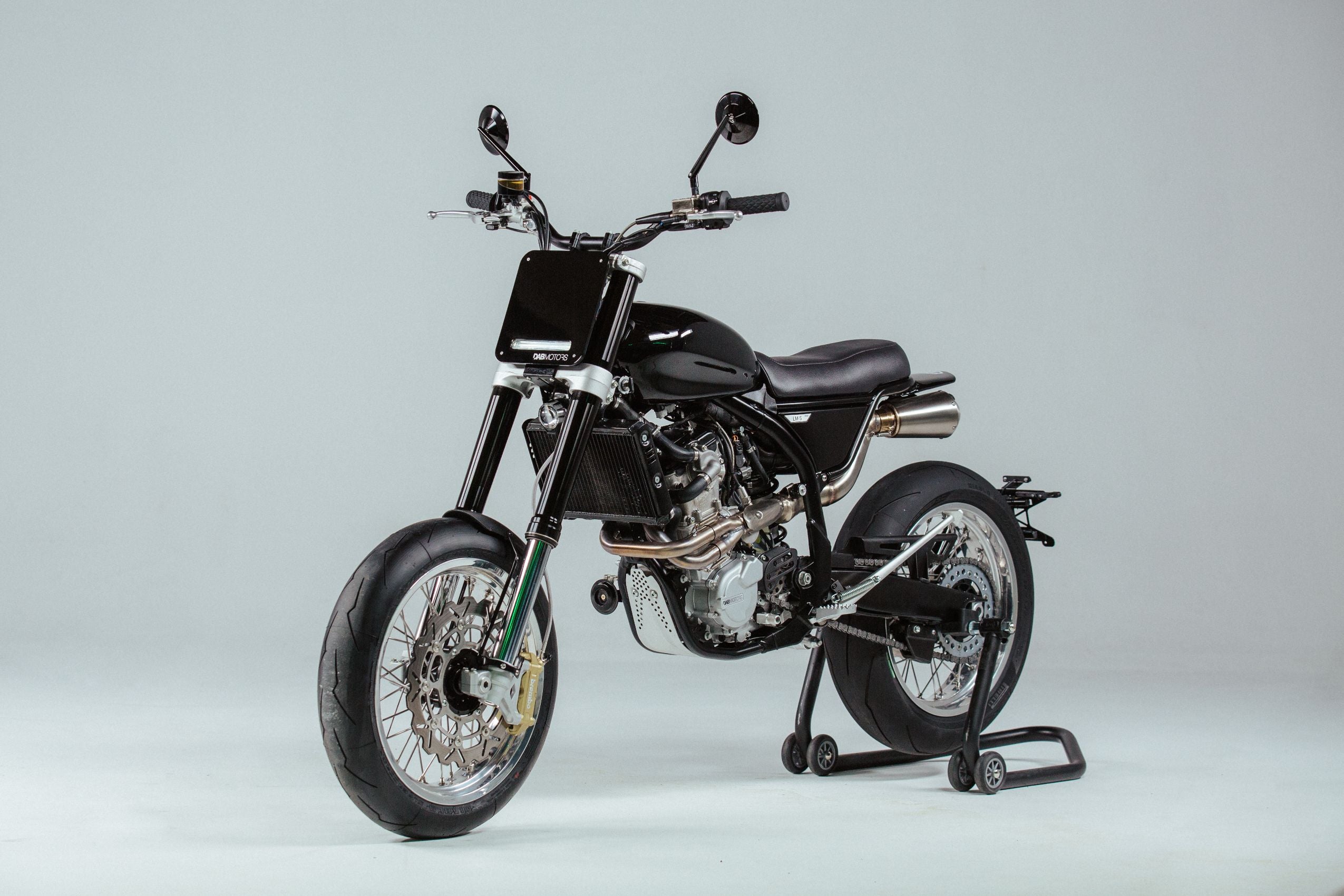 Specifications
Engine Liquid-Cooled DOHC
Capacity 501cc
Transmission 6-Speed
Ignition GET
Cooling system Water-cooling, Aluminium Radiator
Exhaust Full Stainless Steel Exhaust
Brakes Brembo + Optional switchable ABS system
Frame High strength, steel beam frame with double cradle design