THEARSENALE IS PROUD TO LAUNCH THE 5TH SEASON OF THEARSENALE MACAU
Following the success of the last 4 seasons, TheArsenale builds on its powerful long-term partnership with COD to unveil the 5th Season of its Asian journey. In 2023 TheArsenale Macau will not only showcase the best machines on earth but also fully endorse its role of embassy for the future of mobility. Be ready to step in the future of mobility as doors are opening.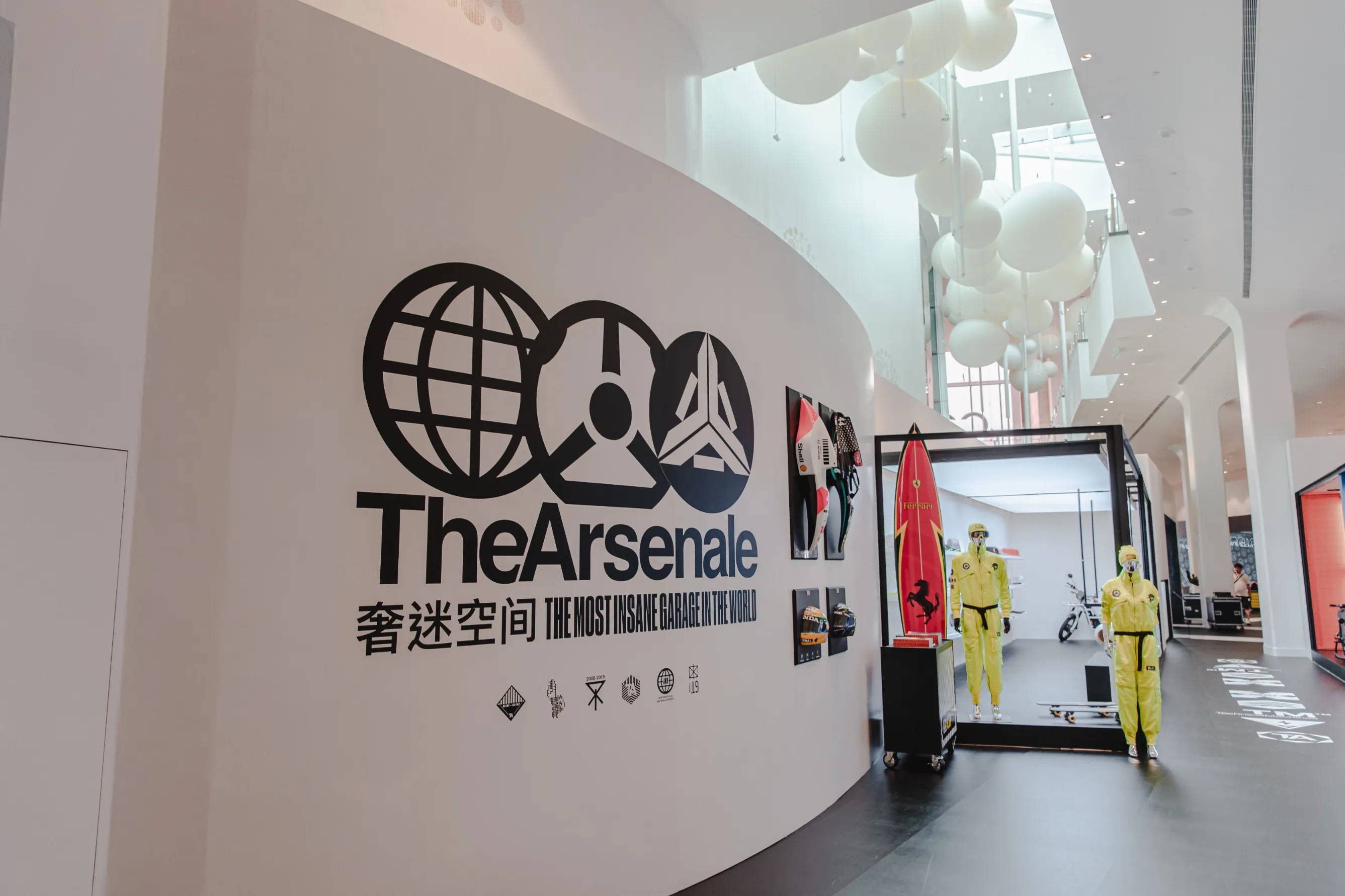 Not just fancy but also educational: as embassy for the future of mobility TheArsenale supports independent builders' development through their respective mobility initiatives. Our focus is to give their brand the best overall platform to capture the attention of potential consumers and increase brand recognition in key markets to drive sales and partnerships. Moreover, TheArsenale strives to engage and educate their growing community to today's challenges aiming to prevent tomorrow's concerns.
THE ASIATIC EMBASSY OF
FUTURISTIC MOBILITY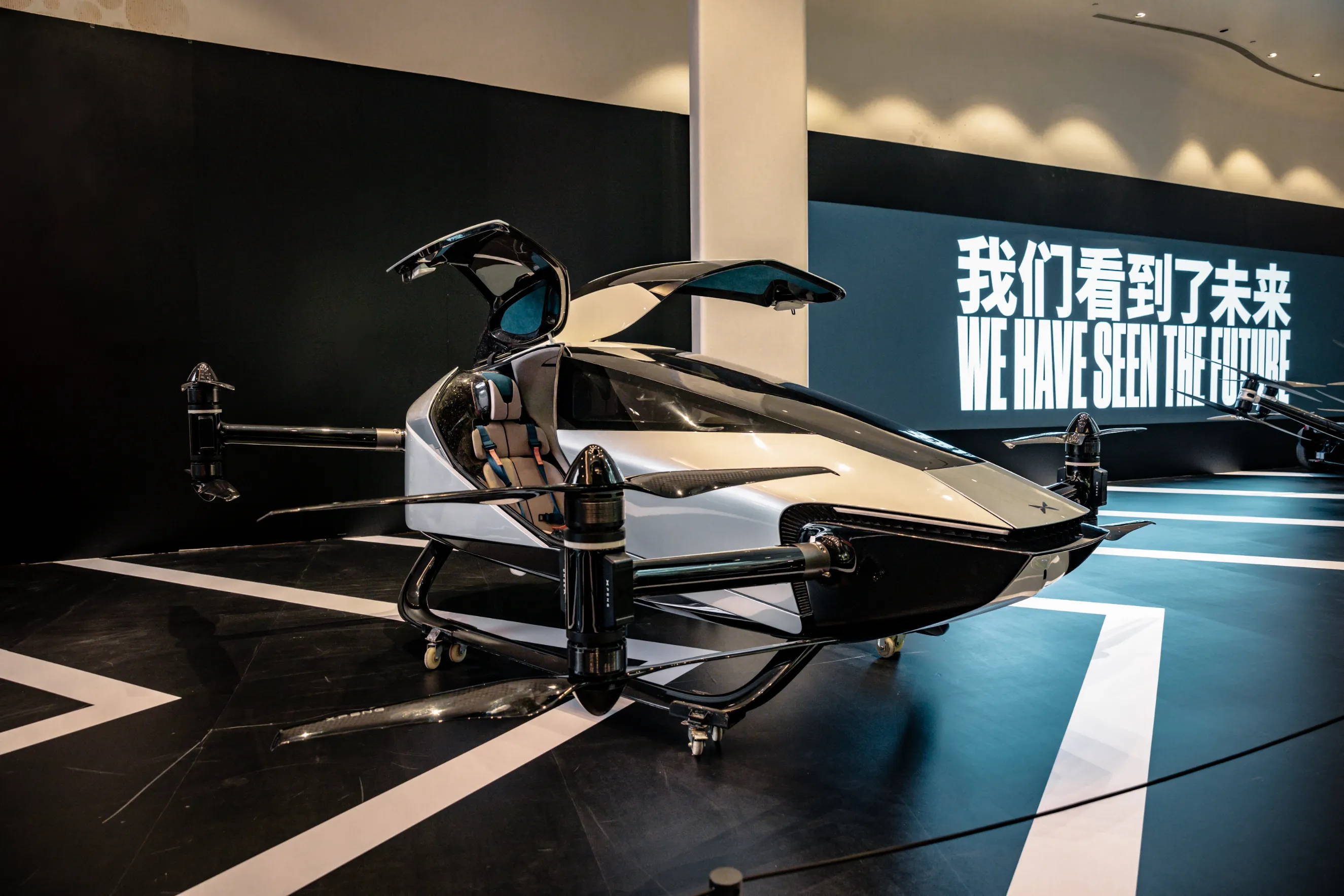 THEARSENALE V5 FLAGSHIP MACAU STORE GRAND OPENING
TheArsenale V5 Flagship Store at City of Dreams, Macau, is back with its 'We Have Seen the Future' series, showcasing over 20 extraordinary toys from the future world. The store offers a thrilling experience with cutting-edge technology in ultra-luxurious style, combining speed aesthetics and excitement. The launch ceremony was attended by prominent figures, including representatives from the Macao Government Tourism Office and Melco Resorts & Entertainment. The store aims to attract visitors seeking innovative entertainment experiences and contribute to Macau's non-gaming tourism portfolio.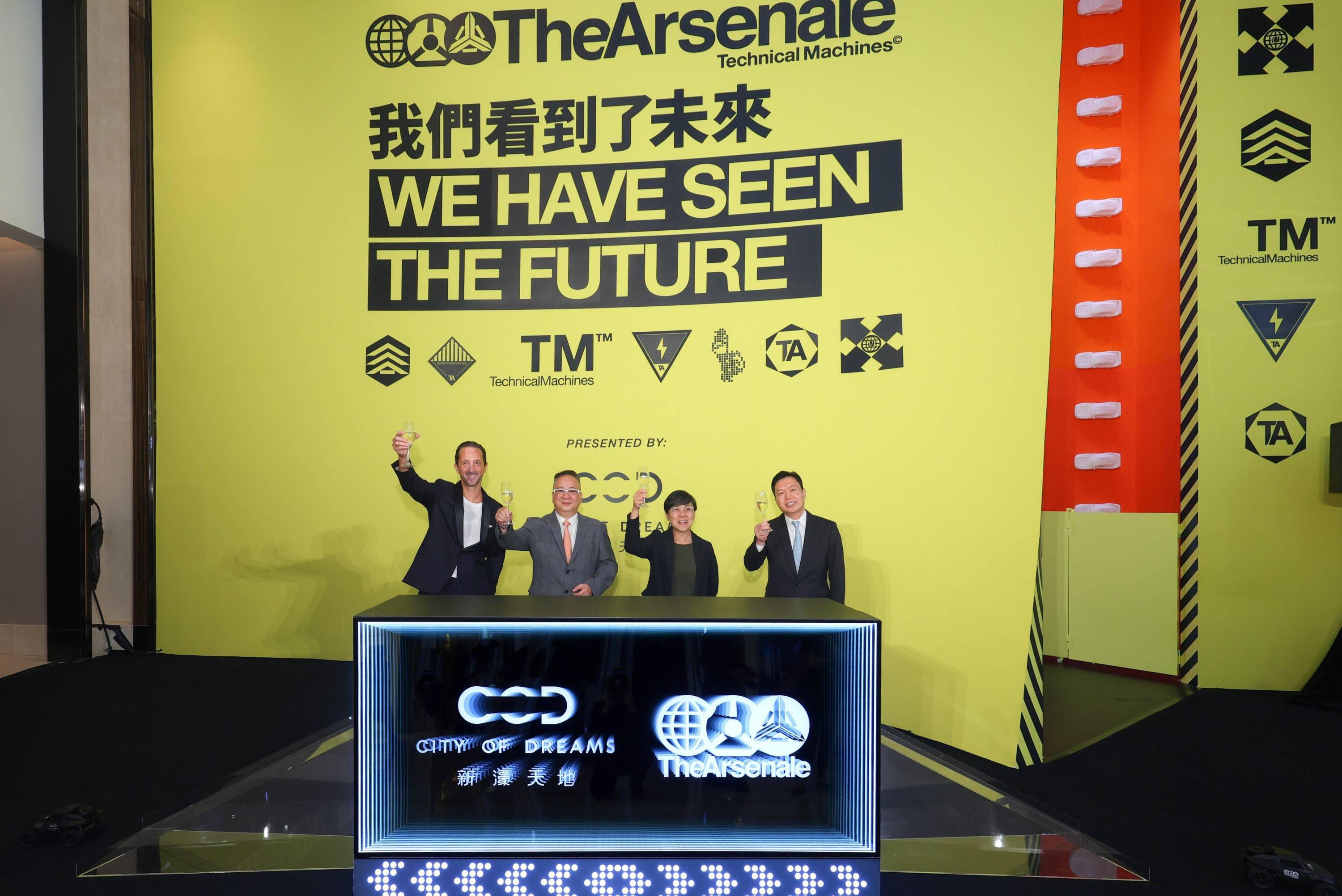 TheArsenale V5 Flagship Store presents an incredible range of exclusive inventions for land, sea, and air travel. Notable highlights include the XPeng X2, a two-seater intelligent electric flying car equipped with AI automation, the Arc Vector Electric Motorcycle featuring advanced human-machine interface, and the Nissan Ariya single-seater concept car, integrating road car and formula racing car technologies. The store offers a unique opportunity to explore a world of innovative toys and collectibles for today's visionary generation.
Located at The White Gallery in City of Dreams, TheArsenale V5 is now open daily. The exhibition space features a diverse collection, including intelligent electric flying cars, advanced electric motorcycles, limited edition foldable boats, artistic accessories, and luxurious lifestyle necessities. It offers an immersive experience for those looking to indulge in the future of design and technology.
SHOWCASING THE BEST MACHINES ON EARTH
The machines of your dreams are at your fingertips. Air, sea or land, whether you are looking for your next flying car, a one-of-a-kind Formula one, the fastest compact sailing boat on the market or an old school radical bike: we got you.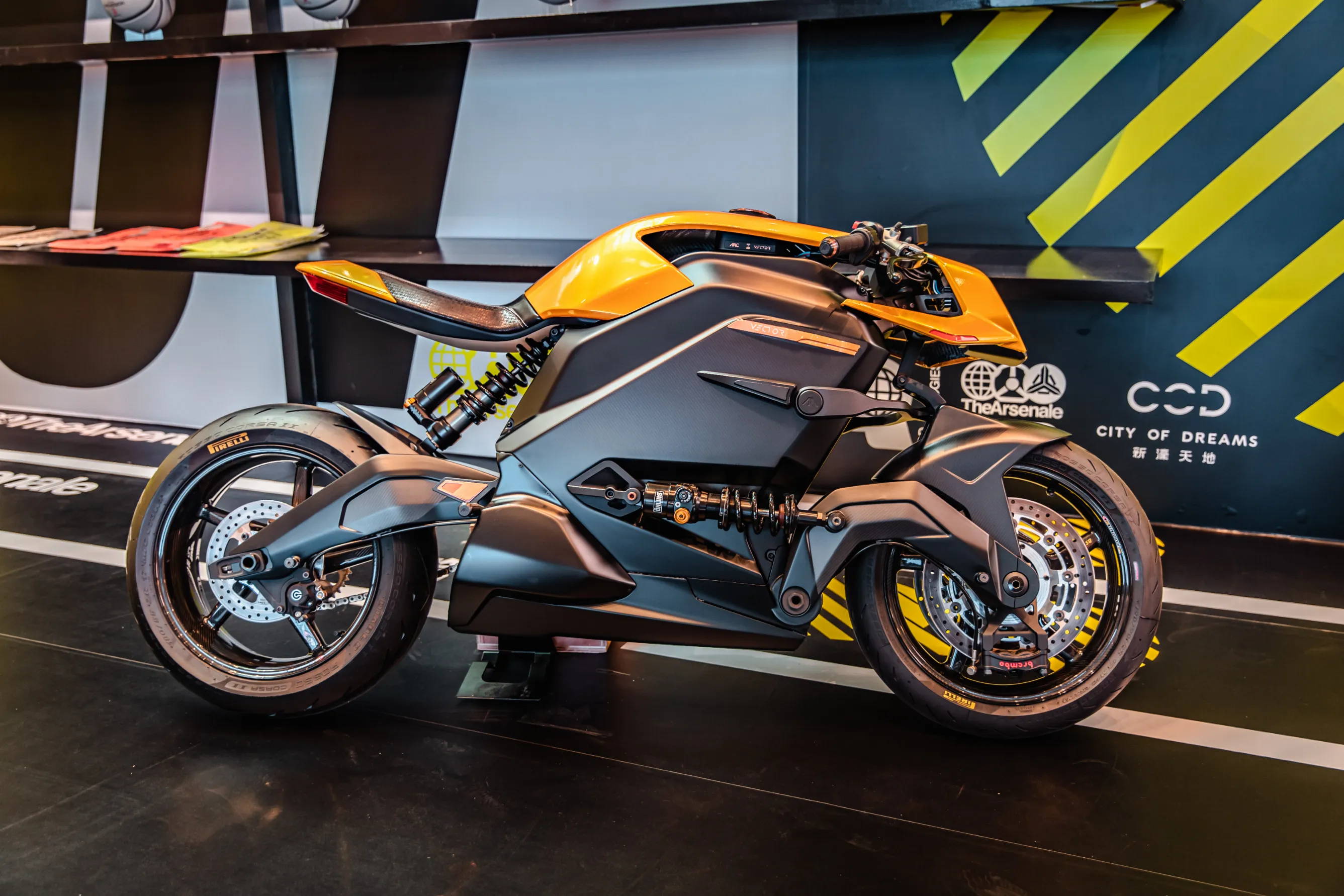 At TheArsenale Macau you will be able to discover the Renault F1 JPS R31. The pinnacle of motorsport, this model is a true official « show car » with its Legendary JPS colors. This Renault F1 JPS took part in 3 official Grand Prix driven by Fernando Alonso before being converted into an official show-car.
Cutting-edge custom bikes, concept-cars and real-life homologated flying car: the XPENG X2 is a two-seater eVTOL (electric vertical take-off and landing) flying car. It is equipped with an intelligent flight control system and autonomous flight capability. The X2 is the latest generation of flying cars developed independently by XPENG AEROHT, the largest flying car company in Asia
You prefer salty sea air?
Come and discover the Reverso High speed. The fastest and most compact small sailboat ever built. Foldable design, handmade in France. Fits in your car.
"THE FUTURE OF TRANSPORTATION
IS IN MACAU"
PATRICE MEIGNAN
Founder & CEO_TheArsenale

«We are thrilled to launch the 5th season of TheArsenale Macau. We are showcasing vehicles that are not only luxurious cutting-edge, but also represent the future of transportation. TheArsenale Macau features a completely new range of vehicles, including a Formula One, flying cars, motorcycles, electric bikes, and other cutting-edge modes of transportation. We are dedicated to providing our customers with a truly exceptional experience, and we believe that our 5th season lineup truly reflects this commitment. Our team has sourced the globe to bring you the most innovative and unique vehicles, from the latest electric flying cars to custom-built motorcycles. So whether you are a collector, an enthusiast, or simply looking for something truly extraordinary, we invite you to visit TheArsenale Macau and discover the future of mobility. »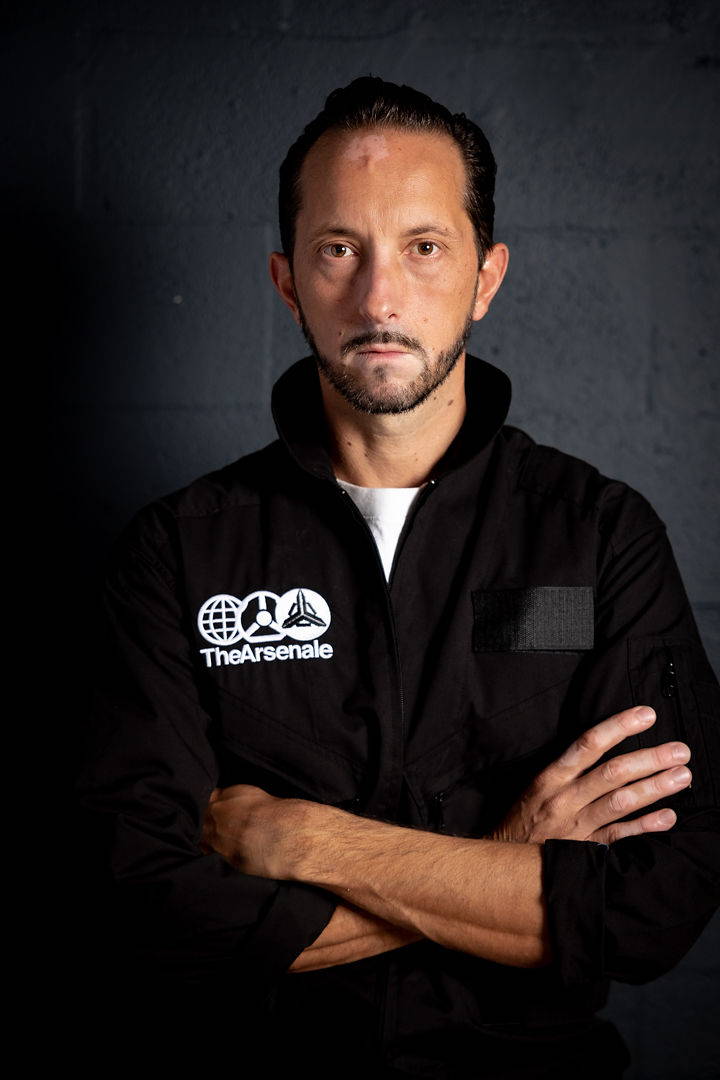 About TheArsenale
TheArsenale is the ultimate brand dedicated to the future of mobility offering a unique selection of high-end products from the worlds of yachting, automotive, aviation and future of mobility at large. With a focus on cutting-edge design and engineering, they offer the ultimate shopping experience for those seeking the most exclusive and high-performance products in the world.
About COD
City of Dreams is an integrated entertainment resort that has established itself as a premier leisure and entertainment destination in Macau. Located in the heart of Cotai in Macau, it combines electrifying entertainment, a diverse array of accommodation, regional and international dining, designer brand shopping and a spacious and contemporary casino. The resort brings together a collection of world-renowned brands including Grand Hyatt and Dragone to create an exceptional entertainment experience that aims to appeal to a broad spectrum of visitors from around Asia and the world. City of Dreams features a 420,000-square-foot casino with approximately 475 gaming tables and approximately 670 gaming machines; over 20 restaurants and bars; an impressive array of some of the world's most sought-after retail brands. A comprehensive range of accommodation options at City of Dreams include Nüwa, offering approximately 300 guest rooms; The Countdown, offering approximately 300 guest rooms; and Grand Hyatt Macau, offering approximately 800 guest rooms. In addition, Morpheus, the new hotel at City of Dreams designed by the late legendary architect Dame Zaha Hadid, commenced operation on June 15, 2018, offering approximately 770 rooms, suites and villas.