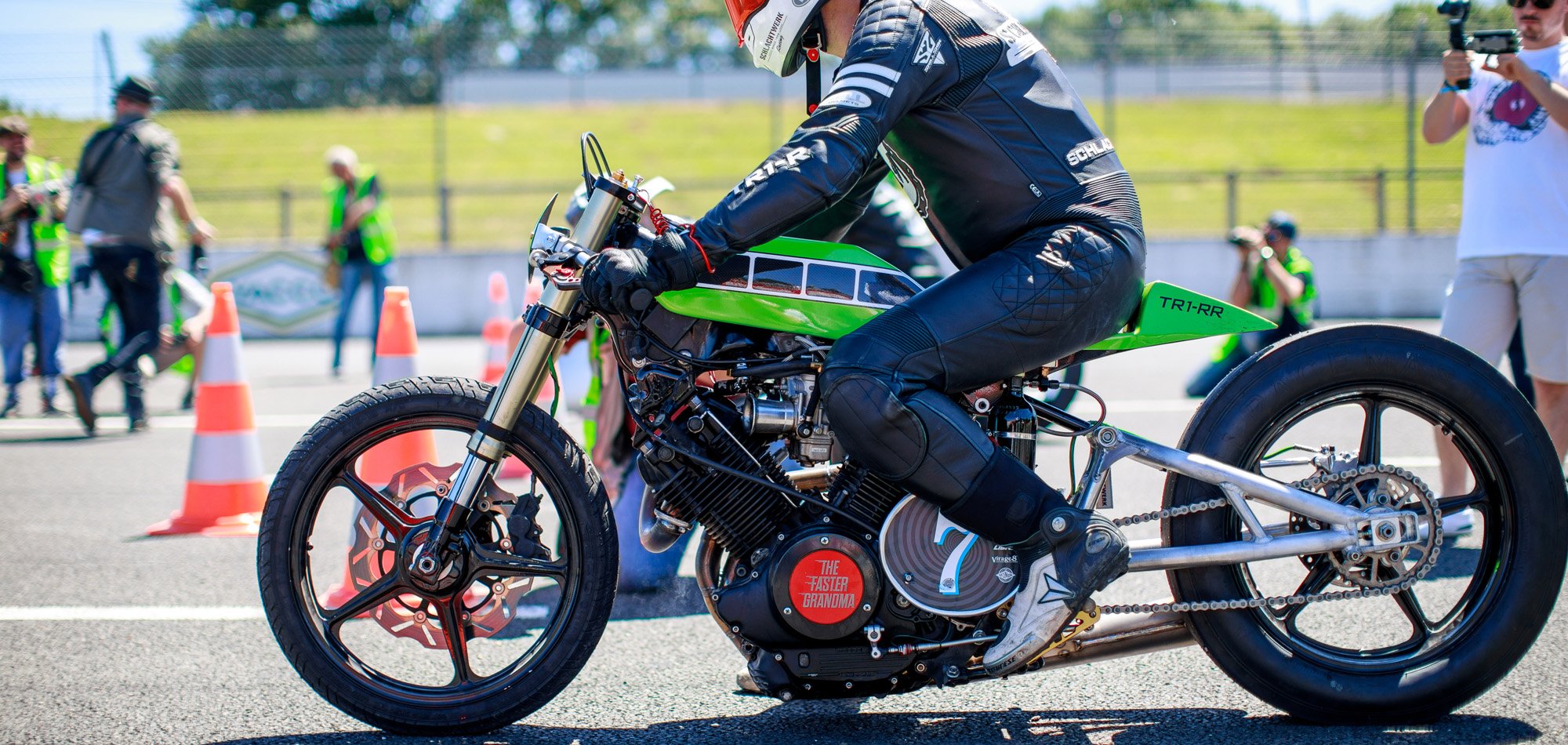 Yamaha TR1R "Skinny Beast"
This beautiful Yamaha TR1R was initially built to roam the streets as a road legal beaut, but after its first success in racing it was transformed into a drag racing beast.
Performance
Built for 1/8 mile racing in mind, this piece of motorcycling art received a rebuilt engine to ensure power and longevity. A 1062cc V-Twin engine was fitted with big heads and ported heads to increase the power output. A new set of Carillo rods was installed along with Dellorto carburetors for optimal performance. Racing camshafts were also installed along the wet nitrous system that features a gradual power delivery. A 2-in-1 racing exhaust system was also installed instead of the stock one. The bike has a power output of 160 hp, and weighing in at only 150 kgs; it is a rocket built to race on Earth.
Bodywork
The modified frame is heavily revamped, with a carbon monocoque construction sitting below the custom fuel tank. Both wheels are forged out of lightweight aluminium and the front ones are paired with a Yamaha R1 upside-down fork. The swingarm was extended to comfortably house the power of the engine and the brakes were upgraded to bigger ones to ensure the necessary stopping power. In the rear, a custom shock built for drag racing makes sure the rear wheel stays on the ground at all times. The lightweight clipon handlebars make holding on to the motorcycle seem like a walk in the park. The "Skinny Beast" is race approved, and it dominated the European custom drag racing scene for 4 successful years.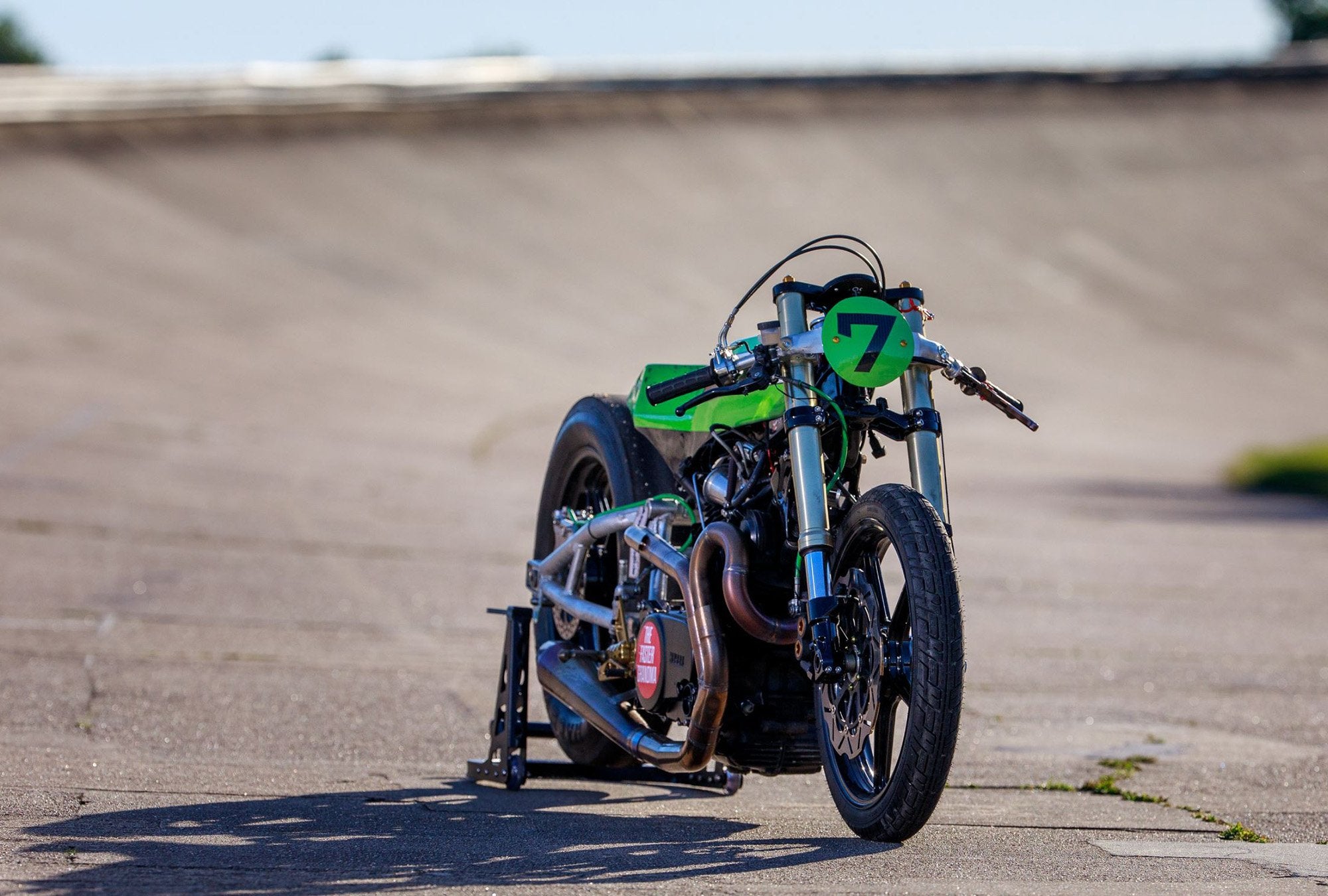 Base bike Yamaha TR1R
Power Output 160 hp 
Weight 150 kg
Displacement 1062cc
Rods Carillo
Carburetors Delltoro
Exhaust Custom racing exhaust, 2-in-1